Saturday, April 2nd, 2011
Roxie Roadfly brings a fun and humorous side to her overview of the new 2012 BMW 1 Series ActiveE Electric Car.
BMW first introduced the Concept ActiveE at the 2010 Detroit Auto Show. Later this month BMW will unveil the BMW 1 Series ActiveE at the 2011 Geneva Motor Show, and it will be available to a select group of customers under a special leasing arrangement. BMW plans 1,000 1 Series ActiveEs for North America, Europe, and China.
Vehicle: 2012 BMW 1 Series ActiveE
Motor: Electric
Horsepower: 170 hp and 184 lb-ft of torque
0-60 MPH: 8.5 seconds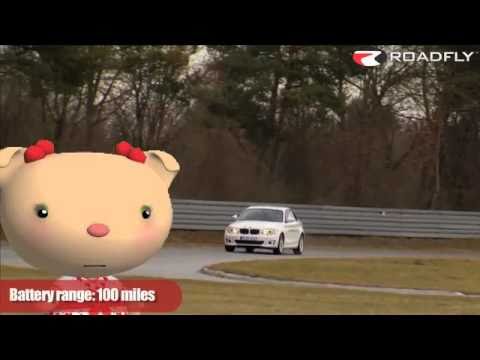 YouTube Link: 2012 BMW 1 Series Electric on YouTube
BMW Forum Link: BMW Forum
BMW 1 Series Forum Link: BMW 1 Series Forum